17 June 2019
Mammoth Proportions - '18/'19 update
Hello!
It's been a while (again) since we posted on our blog here. Believe me, it's been busy. Luckily things are calming down now.
There's so much to catch you up on that we're not sure chronologically will display it best, so yep, it's categorised: game releases, jams, wee updates, client projects. Let's get started!
Game Releases
We've released a few full games over the last year. Each have had their own press release of course, but none given the limelight of the all important blog. All fixed now!
Deep Heat (Web) (mini release)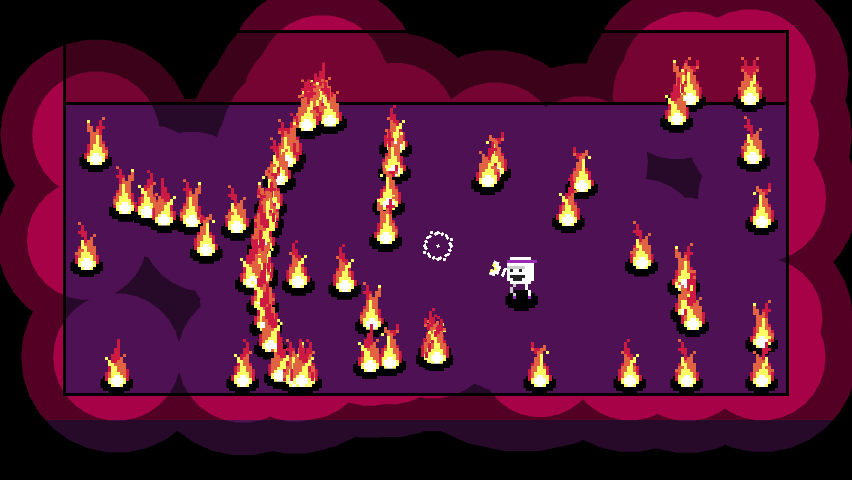 In August '18, we made Deep Heat for Ludum Dare 42. It placed very well in Graphics and Audio, 6th and 7th respectively. We're very proud! After the jam weekend wrapped up, we put in some extra work to give it a release through all good web platforms. Armor Games even paid for a license - woop!
"Don your flamethrower, your CO2 canisters, your dancing shoes - fire & flounce your way through the deepest, darkest, hottest, hungriest underground bunker in history."
Toast Time: Smash Up! (Nintendo Switch)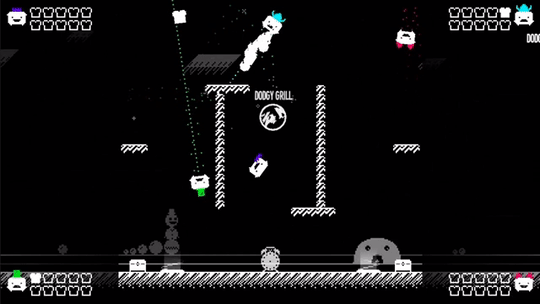 In November '18, a big thing happened. After a long, arduous process, a brand new version of Toast Time - Toast Time: Smash Up! - passed through Nintendo Switch certification. We published our first console game! Nintendo! Isn't that wonderful?
In case you missed it (if you're reading this you might have), Toast Time: Smash Up! brings the original breakfast-defense madness to the big screen for the first time, and adds brand new multiplayer SMASH UP! versus battles. Gather your friends and fire up the grills!
Praise was received, reviews landed highly, people love it. Have a gander if the idea of fighting toasters stimulates you at all.
Neon Caves (Nintendo Switch)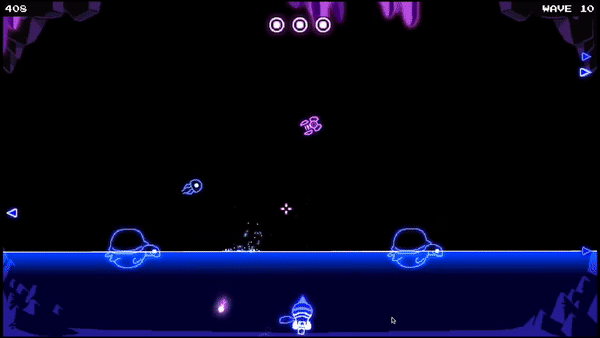 With one Nintendo Switch title published, we knew the process well. We decided to port and publish another!
Neon Caves hadn't seen sunlight since the Ouya micro-console was shining back in 2014. As a game already specifically designed for consoles and controllers - where Toast Time really was not - it made a lot of sense to give it the Nintendo-treatment.
We added Nintendo Switch-specific leaderboards, invested a lot of time adjusting it for the little screen, and implemented things like HD Rumble to perfectly match waveforms of sound effects. Care and attention to detail like this is in everything we do.
P.S. Contact us if you would like help with porting or publishing to Nintendo Switch.
Jams
Moving onto jams. These are little experimental game ideas turned prototypes, sometimes done with other talented folks, always in a weekend or so.
Global Game Jam '18 - Pollen Patrol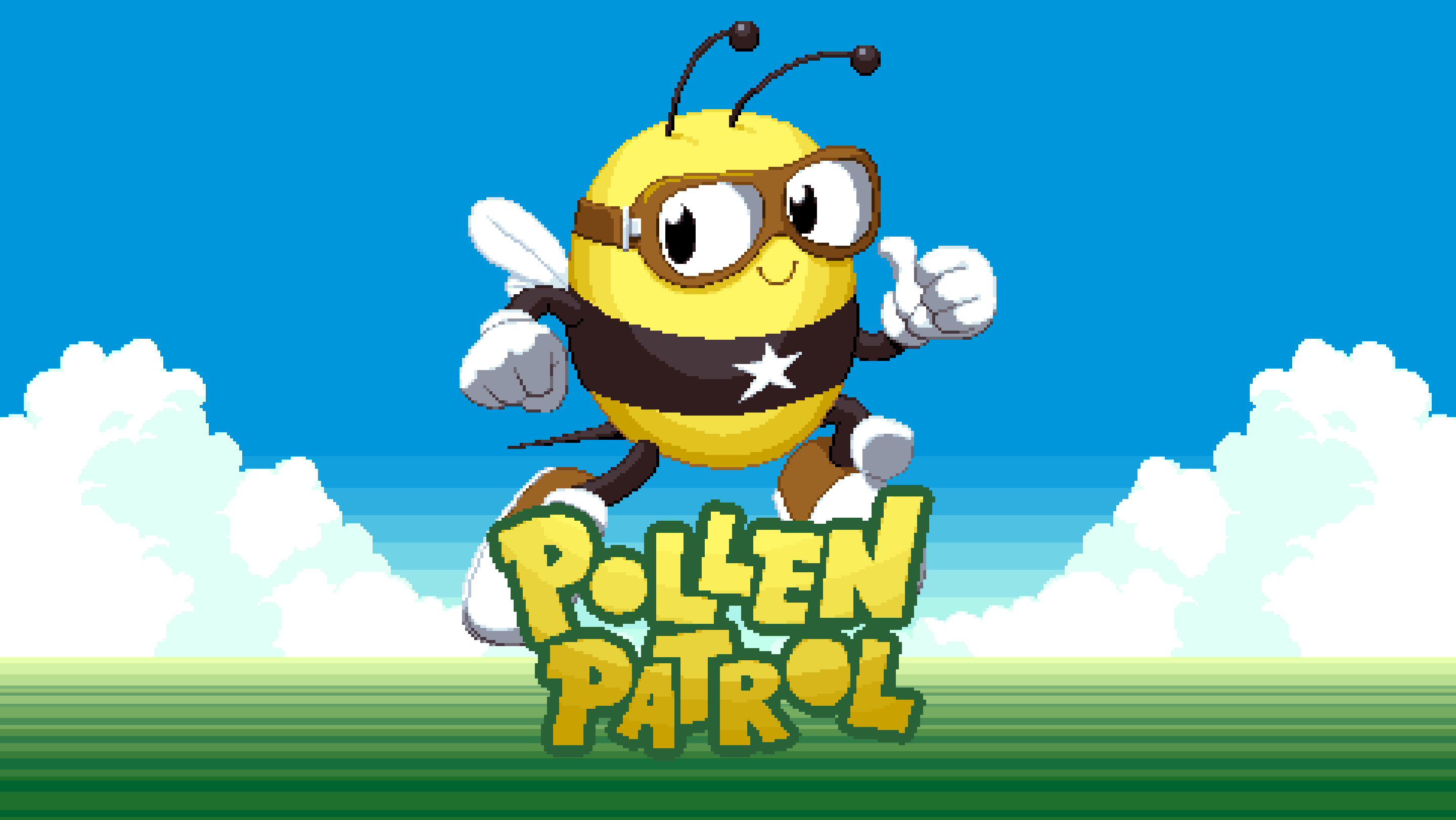 In January '18, we teamed up with Tom Waterhouse (art, 2dforever) and Jeremy Howard (audio, Spicy J) to create Pollen Patrol - a game that authentically emulates the Super Scaler style from yester-year, and includes slick arcade-action and jazzy tunes. Oh, and bees! This one was a cool graphics experiment.
I think it was given the 'Most Polished Game' award, and we all were awarded a chocolate orange. Props to the team!
Ludum Dare 43 - Aetherspirit
In December, Ashley made Aetherspirit for Ludum Dare 43: "Find a body. Collect the spirit diamonds. Sacrifice is necessary." Nice art and music in this one - but the mechanic can be unforgiving due to lack of save points. Good voting results throughout each category:
Overall: 32nd (4.057 average from 46 ratings)
Fun: 27th (4.011 average from 46 ratings)
Innovation: 36th (3.907 average from 45 ratings)
Theme: 15th (4.279 average from 45 ratings)
Graphics: 58th (4.035 average from 45 ratings)
Audio: 15th (4.073 average from 43 ratings)
Global Game Jam '19 - Stairs
In January, now in 2019, Ashley made Stairs. The theme "What home means to you" made him think of the communal staircase in the apartment building where he lives. Ha!
Stairs is a quick-reaction tilt-based puzzle game where the angle of the device/controller moves the white ball, similar to 'ball in a maze' toys that exist in the real world.
Tap to jump forward a ring, collect coins, avoid the segmented obstacles. Simple! No chocolate oranges this time.
Ludum Dare 44 - Lifeblaster
(Large GIF, sorry!)
In May - that's quite recently! - we made the great leap into REAL 3D GRAPHICS ! We've never made a 3D game before, and so this was a very exciting prospect and a very difficult proposition! It was about time eh? The last time we tried to make something 3D it looked like this - wireframes and everythin':
Our game engine hasn't been able to do anything in 3D thus far, and so most of the jam time was spent updating the game engine to work with three dimensions. We spent the remainder of the time making the movement, head bob, gun sway and so forth all super fluid - applying the trademark Force Of Habit game feel! As a result, the gameplay is a little shallow, with two enemy types simply spawning on a timer. We shoehorned the theme ("Your life is currency") in by setting your 'ammo' as your 'health', which after shooting you have to go pick up from the walls/enemy corpses to continue playing.
All that said, and all acknowledgements included, we're still immensely proud to have made this little game - it provides a very solid base for a further work on a better, more interesting and fulfilling game.
Wee Updates
Hope you weren't expecting to hear about our bladder issues... Here are some notable smaller updates.
Sinking Feeling returns to the App Store
Our mini-release from early 2014 was removed from the App Store recently. It needed updating for all sorts of reasons... but now it's back! Experience the most realistic glass-shattering effects ever created!
If you have an iOS device, can you please spare a moment and leave a review? If you're Android-based, we'll try to get it back up on the Play Store soon too.
'makenines' updated on the App Store
If you're all about the nines, we've updated 'makenines' with a brand new tile type - the wildcard*!
This new hue-shifting tile matches any number to sum a nine, so use it sparingly, and wisely. We've also designed 20 new puzzles which use this special new tile - some are easy, some are hard. Go try them out, and as above, if you can spare a moment, please leave a review. Every review counts!
Client Bits
CBeebies Go Explore
Ashley has been working with the interactive teams at Aardman Animations and the BBC to produce a mobile app to help little ones develop life skills and prepare them for primary school and beyond.
CBeebies Go Explore is packed with fun games that help your little ones learn and discover with their CBeebies friends! It's super cute and filled with joy - lots (and lots) of love has been poured into this over the last few years. If you have little ones, introduce them to the world of Go Explore!
Upcoming
Next projects?
Hush hush. It's under wraps at the moment, but we're continuing work on one of the projects mentioned in this blog post! Can you guess which it is?
It's all very exciting, and it's looking wonderfully polished and complete already; but we won't rush it. We want it to be everything it can be. We want the timing to be right. We want it to be perfect. We have a few loose ends to tie up first...
A conference talk?
Ashley is currently writing a talk on one of his favourite topics - that mysterious thing known as 'game feel'. The talk will cover everything from camera shake, tweens/easings, signals/waveforms, transitions, effects, ui/ux... it's a broad one. Look out for the announcement on this one.
Wrap it up!
We hope you're as excited as we are about The Future. It's lookin' good. Come join our Discord for more real-time chats and updates.
Peace!
- Ashley